Sentence Structure In Arabic Language – A Full Guide
Posted by

Categories

Blog
The Arabic language, has a unique sentence structure, with its rich history and complexity. Understanding the rules of sentence formation in Arabic can greatly enhance your language skills and communication abilities.
In this article, Hamil Al Quran Academy will explore the word order in Arabic sentences, subject-verb agreement, types of sentences, noun phrases, verb tenses, imperative and conditional sentences, as well as complex sentence structures.
By delving into these aspects of Arabic grammar, you will gain a deeper understanding of how to construct clear and concise sentences. Whether you are a beginner or an advanced learner of Arabic, mastering sentence structure is essential for effective communication.
So let's dive into the intricacies of Arabic syntax and unlock the key to expressing yourself fluently in this beautiful language.
Word Order in Arabic Sentences
The word order in Arabic sentences generally follows a subject-verb-object pattern, although it is flexible.
In questions, the word order can change to verb-subject-object. For example, instead of saying 'You speak Arabic,' you would say 'Do you speak Arabic?' This inversion helps to indicate a question.
In conditional sentences, the verb tense can change based on the condition being discussed. If the condition is likely to happen in the future, the present tense is used in both the if-clause and result clauses. However, if the condition is unlikely or impossible to happen in reality, then the past tense is used in both clauses.
It's important to pay attention to these variations in word order and verb tense when constructing sentences in Arabic.
Subject-Verb Agreement in Arabic
Contractions can make Arabic sentences more enjoyable and relatable by ensuring subject-verb agreement.
Subject-verb agreement in Arabic is crucial for constructing grammatically correct sentences. In Arabic, the verb forms change depending on the subject of the sentence. This means that the verb must agree with the subject in terms of gender, number, and person.
By using contractions, such as combining the subject pronouns with their corresponding verbs, you can easily achieve subject-verb agreement. For example, instead of saying 'ana atakallam' (I speak), you can contract it to 'atakallam' (I speak).
This not only simplifies the sentence structure but also adds a level of fluency to your speech or writing.
So next time you want to express yourself in Arabic, remember that contractions are your allies in achieving proper subject-verb agreement.
Types of Sentences in Arabic
Imagine you're talking to a friend, and they ask you, 'Can you tell me about the different types of sentences in Arabic?' Well, my friend, let me break it down for you.
Here are four key points about the types of sentences in Arabic:
Sentence structure variations in different Arabic dialects: The structure of sentences can vary across different dialects of Arabic. While Modern Standard Arabic follows a more formal sentence structure, spoken dialects may have their own unique rules.
The role of punctuation marks in Arabic sentence structure: Punctuation marks play a crucial role in determining the meaning and structure of a sentence in Arabic. They help indicate pauses, emphasis, and grammatical relationships between words.
Declarative sentences: These are simple statements that express facts or opinions. They usually consist of a subject followed by a verb and sometimes an object or complement.
Interrogative sentences: These are questions that seek information or clarification. They often begin with interrogative particles like 'ما' (ma) or 'هل' (hal) and have an inverted word order compared to declarative sentences.
So there you have it! A brief overview of the different types of sentences in Arabic with its variations among dialects and the importance of punctuation marks in conveying meaning accurately.
Noun Phrases in Arabic Sentences
Intriguingly, noun phrases in Arabic sentences add depth and vividness to the language, painting a colorful picture of the speaker's thoughts.
The structure of noun phrases in Arabic is quite different from English. In Arabic, the noun phrase generally follows a specific pattern: definite article + adjective (if any) + noun + case ending. This structure allows for flexibility in word order, as the case ending indicates the role of the noun within the sentence.
There are three main cases in Arabic:
Nominative
Genitive
Accusative.
Each case conveys different meanings and functions within a sentence. The use of these cases adds precision and clarity to Arabic sentences, helping to convey nuanced information about relationships between nouns in Arabic grammar and their surrounding context.
Understanding noun phrase structure and case usage in Arabic is essential for mastering this beautiful language.
Verb Tenses in Arabic Sentence Structure
Verb tenses in Arabic sentence structure can transport you to a world of linguistic beauty. The precise conjugation and placement of verbs bring life and rhythm to every sentence. In Arabic, verb tenses play a crucial role in expressing time, aspect, and mood. Here are four key aspects to understand verb tenses in Arabic sentence structure:
Conjugation: Verbs in Arabic change their form according to the subject, tense, and mood.
Past Tense: Used for actions that have already happened.
Present Tense: Used for actions happening now or as a general truth.
Future Tense: Used for actions that will happen later.
Mastering verb conjugation in Arabic sentences allows you to express yourself accurately and precisely. Whether you want to describe past events or make plans for the future, understanding verb tenses brings depth and complexity to your communication.
Adjective Placement in Arabic Sentences
Interestingly, in Arabic sentences, the placement of adjectives adds an exquisite touch to the overall meaning and tone. Unlike in English, where adjectives generally precede the noun, in Arabic, the adjective usually comes after the noun it describes. This unique word order in Arabic sentences allows for more flexibility and creativity when expressing ideas.
By placing the adjective after the noun, emphasis can be placed on certain qualities or characteristics. For example, in English, saying 'the big house' puts equal emphasis on both size and house. However, in Arabic, one could say 'the house big', highlighting the size as a more important feature. This subtle difference in adjective placement can greatly impact how a sentence is perceived and understood.
Such a distinction in adjective placement makes Arabic sentence structure truly fascinating.
Prepositions and their Role in Arabic Sentence Structure
You should pay attention to the role of prepositions in how sentences are constructed in Arabic and how they contribute to conveying meaning. Prepositions play a crucial role in Arabic sentence structure as they establish relationships between different elements within a sentence. They indicate direction, location, time, possession, and much more. The correct use of prepositions is essential for expressing ideas accurately and precisely.
However, many learners make common mistakes when using prepositions in Arabic sentences. One mistake is using the wrong preposition or omitting it altogether. To avoid this error, it is important to understand the specific meanings and usages of different prepositions.
Another mistake is placing the preposition in the wrong position in the sentence. To rectify this error, one must be familiar with the appropriate placement of prepositions according to Arabic grammar rules.
By understanding the role of prepositions and avoiding these common mistakes, you can enhance your proficiency in constructing meaningful Arabic sentences.
Interrogative Sentences in Arabic
Questioning is an important aspect of communication, and in Arabic, interrogative sentences allow you to inquire and seek information effectively. The word order in interrogative sentences is different from declarative ones. Typically, the verb comes before the subject in a sentence. For example, instead of saying 'You are going?' like in English, you would say 'Are you going?'
In Arabic, there are different types of question words that can be used to form interrogative sentences. These include words like 'متى' (when), 'أين' (where), 'كيف' (how), and 'لماذا' (why). By understanding the word order and using appropriate question words, you can construct meaningful questions and engage in effective communication in Arabic.
Imperative Sentences in Arabic
Now that you understand how to form interrogative sentences in Arabic, let's move on to imperative sentences.
In these types of sentences, the speaker gives a direct command or request to the listener. Imperative sentences are an essential part of communication, as they allow us to express our desires and expectations clearly.
When constructing imperative sentences in Arabic, it is important to consider politeness markers such as 'please' or 'if you would.' These markers help maintain a respectful tone and show consideration to the listener.
Politeness is highly valued in Arab culture, so using appropriate markers in imperative sentences is crucial for effective communication. By understanding the cultural implications behind imperative sentences in Arabic, you will be able to navigate social interactions with ease and respect.
The importance of politeness markers
Different ways to express commands
Cultural significance of politeness in language
Understanding social hierarchies through imperatives
The impact of word choice on perceived politeness
Conditional Sentences in Arabic
Imagine a situation where you're having a conversation in Arabic and you want to talk about conditional sentences. Conditional clauses in Arabic are used to express hypothetical situations or conditions. They are formed by using conditional conjunctions such as "إذا" (if) or "لو" (if only). These conjunctions are followed by the verb in the present tense, which is then followed by the result of the condition. For example, if you want to say
"If I have time, I will visit you", you would say "إذا كان لدي وقت، سأزورك".
In this sentence, "إذا" is the conditional conjunction, "كان" is the verb in the present tense, and "سأزورك" is the result of the condition. Using conditional sentences adds depth and complexity to your conversations in Arabic.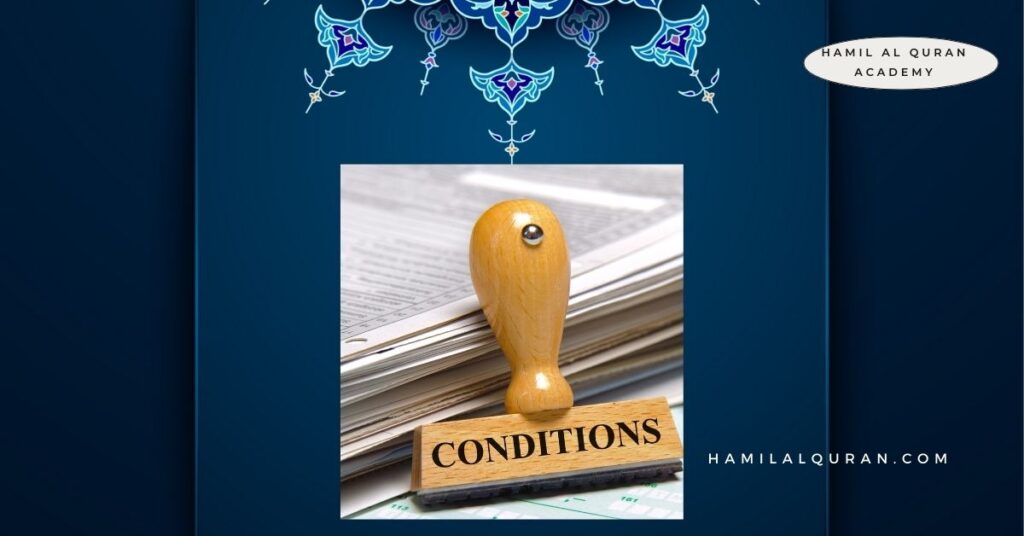 Complex Sentences and Subordination in Arabic
Understanding complex sentences and subordination in Arabic will empower you to express your thoughts and emotions with greater clarity and depth.
Subordination in Arabic is a key aspect of constructing complex sentences, where one clause depends on another for its meaning. There are different types of subordination in Arabic, such as adverbial clauses, relative clauses, and complement clauses.
Adverbial clauses provide information about time, place, or condition. For example, 'When it rains, the streets become slippery.'
Relative clauses give additional information about a noun or pronoun. For instance, 'The book that I read was very interesting.'
Complement clauses function as the object of a verb or preposition. An example is 'I know that he is coming tomorrow.'
By mastering these structures and functions of complex sentences in Arabic, you will be able to express yourself more effectively and eloquently.
Common Sentence Patterns in Arabic
Mastering common sentence patterns in Arabic will enhance your ability to express yourself with fluency and precision.
One important aspect of sentence structure in Arabic is verb conjugation. In Arabic sentences, the verb must agree in gender, number, and person with the subject of the sentence. This means that you need to understand how to correctly conjugate verbs based on the pronoun used in the sentence.
Pronoun usage is another key element of Arabic sentence structure. Pronouns are used differently in Arabic compared to English, as they can be attached to verbs or nouns directly instead of being separate words. Understanding how pronouns are used and where they are placed within a sentence will help you construct accurate and coherent sentences in Arabic.
Conclusion
Of course, if you like to master the intricate and mesmerizing world of Arabic sentence structure, you should seek the best online Arabic courses or classes that fit your schedule and needs.
With its unique word order, subject-verb agreement, and various types of sentences, Arabic proves to be a linguistic wonder.
Noun phrases beautifully complement the verbs in every tense imaginable.
And let's not forget the commanding imperatives and captivating conditionals that add depth to your expressions.
In this complex language, subordination reigns supreme, creating an enchanting dance of words.
So go forth and conquer the art of Arabic sentence patterns with confidence and flair!