Quran Memorization Accountability For Beginners and Learners
As a Quran learner, you understand that memorizing the holy book is a critical part of your journey. Memorization allows you to access the Quran's teachings anywhere and anytime, giving you the chance to deepen your understanding and connection with Allah.
However, memorizing the Quran can be daunting, especially if you are doing it alone or without proper guidance. One effective way to overcome this challenge is by implementing memorization accountability programs.
These programs offer learners support and structure in their memorization journey, ensuring they stay on track and achieve their goals. In this article, we will explore why Quran memorization is crucial for Muslims, the challenges learners face in this process, how accountability programs work, their benefits, tips for implementing them effectively, resources available to learners, and success stories from those who have used these programs.
Key Takeaways
Memorization accountability programs can help Quran learners overcome challenges and stay motivated.
Effective time management strategies, community support, progress tracking, and evaluation methods are essential for success in Quran memorization.
Joining an accountability program can provide learners with encouragement, support, motivation, and progress-tracking tools.
Setting realistic goals, creating a consistent study schedule, and finding an accountability buddy can help learners stay on track and achieve success in Quran memorization.
The Importance of Quran Memorization
You might be wondering why memorizing the Quran is so important – well, let me tell you, it's because the Quran is not just any ordinary book. It's the word of Allah, and it contains guidance for every aspect of our lives.
Memorizing the Quran brings numerous rewards and motivation to a Muslim's life. One of the most significant benefits of Hifz the Quran is spiritual growth. By committing to learning and reciting verses from the Quran, one can strengthen their faith and connection with Allah. The experience can be transformative and empowering as you gain an intimate understanding of Allah's message through His words.
Memorization also requires time management skills that are essential for success in all aspects of life. Setting aside dedicated time each day to memorize Ayahs or Surahs helps improve memory retention and concentration abilities. Community support plays a vital role in this process by providing a sense of accountability, encouragement, and motivation to continue striving toward your goal of memorization.
With these tools at your disposal, you'll see how quickly you'll progress on your journey toward mastering the Quranic verses!
Challenges Faced by Quran Learners
Facing challenges while learning can be frustrating, but it's important to remember that progress takes time and effort. Quran learners face a variety of challenges when memorizing the holy text. One common challenge is time management. It can be difficult to find enough time in a busy day to dedicate to memorization, especially for those with work or family responsibilities.
To overcome this challenge, it's important to implement effective time management strategies. This may include setting aside specific times each day for memorization, breaking down the memorization process into manageable chunks, and eliminating distractions during study sessions. Additionally, motivation techniques such as setting goals and rewarding progress can help maintain focus and drive.
Another challenge faced by Quran learners is finding effective memorization strategies. Some individuals may struggle with rote memorization techniques and require alternative methods such as visualization or repetition through recitation and writing. Community support can also play a crucial role in overcoming these challenges by providing resources such as study groups or tutors.
Tracking progress is also essential for maintaining motivation and accountability. By keeping track of what has been learned, learners can see how far they have come and set new goals for their next milestones. The table below provides an example of how tracking progress could be done:
| Surah | Ayat Memorized | Date |
| --- | --- | --- |
| Al-Fatiha | 1-7 | August 1st. |
| Al-Baqarah | 1-5 | August 7th. |
| Al-'Imran | 1-10 | August 14th. |
| An-Nisa' | 1-15 | August 21st. |
Quran Memorization Schedule Example
While there are many challenges that come with Quran memorization, implementing effective time management strategies, finding suitable memorization techniques, seeking community support, and tracking progress can all contribute towards achieving success in this endeavor. Remember that progress is a journey and not an overnight accomplishment, but with dedication and perseverance, it can be achieved.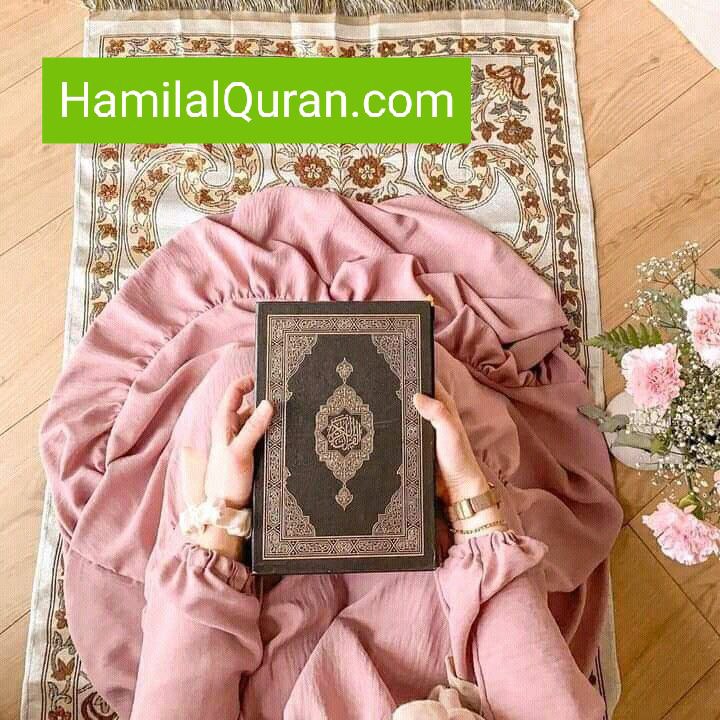 Understanding Memorization Accountability Programs
Get ready to explore a helpful tool that can assist you in tracking your progress and keeping yourself accountable in your journey of Quran memorization. Memorization accountability programs are designed to help learners stay on track with their goals and provide them with the support they need to succeed.
Program features vary, but most include tools for tracking progress such as daily or weekly targets, quizzes, and assessments. These programs also offer community support through forums, chat rooms, and social media groups where learners can connect with others who share similar goals. Additionally, motivation techniques like reminders, rewards systems, and challenges are often integrated into these programs to keep learners engaged and motivated.
Evaluation methods are another important component of memorization accountability programs. These methods allow learners to assess their strengths and weaknesses while providing feedback on areas that need improvement. This information helps learners adjust their study habits accordingly so they can continue making progress toward their goal of Quran memorization.
Overall, a good program will not only help you remember the words of Allah but also develop discipline, and focus your mind on achieving your objectives while building confidence along the way.
Benefits of Memorization Accountability Programs
By using these memorization accountability programs, you can receive a wealth of benefits that will aid you in your Quranic studies. These programs provide a platform for individuals to track their progress toward their goals while receiving encouragement and support from a learning community of like-minded people.
Here are three ways in which these programs can benefit you:
Accountability Benefits: When you join an accountability program, you're making a commitment to yourself and others that you'll work towards memorizing the Quran. This sense of accountability helps keep individuals on track with their goals and provides them with the motivation needed to continue striving toward success.
Group Motivation: By being part of a learning community, individuals can find support through group motivation. When one member feels discouraged or overwhelmed, the other members can offer words of encouragement and support, lifting each other up in times of need.
Progress Tracking: One significant benefit of joining an accountability program is progress tracking. You get access to tools that help measure how much Quranic text has been memorized, how much more needs to be memorized, and what areas need improvement or focus. This helps learners stay on top of their goals while providing them with an accurate picture of where they stand in terms of their Quranic education.
If you're looking for encouragement, support, motivation, and progress-tracking tools as a learner trying to study the Quran by heart (Hifz), then consider joining our online classes' free trial Quran memorization course today! With its group motivation and progress tracking benefits over time – it's no wonder why so many people turn towards these types of initiatives when looking for additional help beyond traditional madrasas or private tutors alone!
Tips for Implementing Quran Memorization Accountability Programs
To effectively implement memorization accountability programs, you should start by setting realistic goals and creating a consistent study schedule that works for you. This will help you stay on track and avoid feeling overwhelmed or discouraged.
Accountability buddies can also be helpful in keeping you motivated and accountable for your progress. Find someone who is also working on memorizing the Quran and check in with each other regularly to share your progress and offer support.
Tracking your progress is another important aspect of implementing memorization accountability programs. Keep a record of the verses or chapters you have memorized, as well as any challenges or obstacles you may have faced along the way. This will help you see how far you have come and identify areas where you may need extra practice or support.
A reward system can also be effective in motivating yourself to stick with your goals. Set milestones for yourself and treat yourself to something special when you reach them, such as a favorite snack or activity.
Group support can make a big difference in helping you stay committed to your memorization goals. Look for local Quran study groups or online communities where like-minded individuals are working on memorizing the same verses or chapters as you are. Not only can these groups provide encouragement and motivation, but they can also offer valuable insights into different approaches to memorization that may work better for some learners than others.
Remember, consistency is key when it comes to Quran memorization – keep practicing consistently, hold yourself accountable, track your progress, reward yourself when appropriate, and lean on others for support when needed – all while keeping Allah (SWT) at the center of everything we do.
Resources for Quran Learners
You can access a wealth of tools and materials to aid in your journey toward Quranic mastery. Learn Quran Online courses by Hamil AlQuran Academy, are one such resource that offers structured learning programs, allowing you to progress through the Quran at your own pace. These courses often come with interactive features, including quizzes, tests, and forums where you can ask questions and connect with other learners.
Another valuable resource for Quran learners is study groups. Joining a group of like-minded individuals who are also committed to memorizing and understanding the Quran can be incredibly helpful in staying motivated and accountable. By sharing insights, discussing difficult passages, and encouraging each other through difficulties, you'll be able to make steady progress toward your goals.
Other resources include flashcards, audio recordings, and tutoring services. Flashcards are a great way to memorize vocabulary words or short phrases from the Quran on the go. Audio recordings can help you practice recitation while commuting or doing chores around the house. Tutoring services provide personalized attention from qualified instructors who can help you work through challenging concepts or passages that may be holding you back from progressing further in your studies.
With all these resources available at your fingertips, there's never been a better time to start mastering the Quran!
Success Stories from Memorization Accountability Programs
Have you ever heard of individuals who've achieved remarkable feats in their journey to master the Holy Quran? These success stories are often attributed to the implementation of memorization accountability programs.
These programs offer various resources that allow learners to track their progress, receive peer support, and grow personally and within their community. One key factor in the success of these programs is student motivation. By setting goals and tracking progress through tools such as apps or journals, learners are motivated to work harder and stay committed to their memorization efforts. This sense of accountability also encourages students to take responsibility for their own learning journey.
Peer support is another valuable aspect of memorization accountability programs. By joining a group or community, learners can receive encouragement and feedback from others who share similar goals. This creates a sense of camaraderie and fosters a supportive environment where everyone can learn from each other's experiences.
Ultimately, the impact of these programs extends beyond individual growth. As individuals become more proficient in reciting the Quran, they can contribute positively to their communities by leading prayers or teaching others. Through personal growth and community impact, memorizing the Quran becomes an enriching experience that benefits both oneself and those around them.
Frequently Asked Questions
How long does it typically take to memorize the entire Quran?
Typically, memorization milestones for the Quran are set at one, three, and ten juz. Historical examples show that some have memorized it in as little as two years. Personal experiences vary based on learning resources and cultural significance.
Are there any specific techniques or strategies that can aid in Quran memorization?
To aid in Quran memorization, try mnemonic devices like acronyms or rhyming phrases. Repetitive recitation and group sessions also help. Mindfulness techniques can improve focus, while visual aids like flashcards aid retention.
How can learners stay motivated and avoid burnout during the memorization process?
To stay motivated and avoid burnout during Quran memorization, use motivation techniques like setting goals, self-reflection on progress, peer support, time management, and break strategies. These practices can help maintain focus and prevent exhaustion.
What role do parents or guardians play in supporting Quran memorization for children?
Parents or guardians play a crucial role in supporting their children's Quran memorization journey. They can create a study schedule, encourage recitation practice, promote mental organization, and foster peer support. This helps build a strong foundation for lifelong love and appreciation of the Quran.
Are there any potential drawbacks or criticisms of memorization accountability programs for Quran learners?
When it comes to memorization accountability programs for Quran learners, there is an ongoing effectiveness debate. Potential drawbacks include cultural implications and psychological impact, leading some to advocate for alternative approaches.
Conclusion
Congratulations! You've just learned about the importance of Quran memorization and the challenges faced by Quran learners. You've also gained an understanding of memorization accountability programs, their benefits, and tips for implementing them. Moreover, you now have access to resources that can support your journey to becoming a successful Quran learner.
As a Muslim, you know that reciting and memorizing the Quran is one of the most rewarding acts of worship that you can engage in. Not only does it deepen your connection with Allah (SWT), but it also helps you understand His message better.
With the help of memorization accountability programs, you can overcome the challenges that come with learning and retaining large portions of text. By setting goals, tracking progress, and receiving feedback from mentors or peers, you'll be more motivated to stay committed to your goal.
Finally, I encourage you to take advantage of these resources and implement what you've learned into your daily routine. A strong commitment to Quran memorization will not only benefit you personally but also contribute positively to society as a whole. May Allah (SWT) bless us all with knowledge and guide us on the straight path.