Islamic Quotes About Life – Discover The Wisdom And Guidance
Posted by

Categories

Blog
Look no further than Islamic quotes about life. Rooted in the teachings of the Quran and the examples set by Prophet Muhammad (peace be upon him), these quotes offer profound insights into love, compassion, perseverance, gratitude, forgiveness, trust, kindness, knowledge-seeking, inner peace, and faith.
Through these timeless words of wisdom, you will discover a pathway to living a meaningful and fulfilling existence. Islam emphasizes the importance of love and compassion towards all beings as fundamental virtues that shape our relationships and interactions. It teaches us to persevere with patience during times of challenges and to always be grateful for the blessings bestowed upon us.
Furthermore, it emphasizes forgiveness and mercy as essential components of personal growth and spiritual well-being. By trusting in Allah's plan for your life and embracing a mindset of kindness and generosity towards others, you can cultivate a harmonious existence rooted in empathy and understanding. Seeking knowledge is also highly encouraged within Islamic teachings as it leads to personal development and enlightenment.
Finally, finding inner peace through prayer enables one to navigate through life's trials with serenity while embracing the power of faith provides solace during difficult times. Delve into these Islamic quotes about life to gain invaluable insights that will inspire you on your journey for self-discovery and spiritual fulfillment.
Islam Quotes for Love and Compassion
Love and compassion are at the core of Islam, guiding Muslims to treat others with kindness and empathy. In Islamic teachings, love is not just a mere emotion but a profound concept that encompasses forgiveness, mercy, and selflessness.
The Prophet Muhammad himself emphasized the importance of showing compassion and kindness towards all creatures. He said,
'Have mercy on those on earth so that the One in heaven will have mercy on you.'

Kitab Al-Adab
This quote highlights the reciprocal nature of love and forgiveness in Islam.
By practicing compassion and kindness towards others, Muslims not only fulfill their religious obligations but also foster an environment of harmony and unity within society. Love and compassion are essential values that shape every aspect of a Muslim's life, encouraging them to strive for goodness in their interactions with others.
Perseverance and Patience in the Face of Challenges Quote
Endurance and fortitude are essential qualities to possess when overcoming obstacles and difficulties in our journey. In Islam, the concept of perseverance and patience is deeply rooted, as Muslims believe that challenges serve as tests from Allah.
The Quran also emphasizes the importance of patience and perseverance. For example, Surah Baqarah Ayah 155 states,
"And We will surely test you with something of fear and hunger and a loss of wealth and lives and fruits, but give good tidings to the patient"
Here are four key insights on how to develop resilience and determination:
Embrace the process: Understand that hardships are a part of life's journey, and they help shape your character.
Trust in Allah's plan: Have faith that everything happens for a reason, even if it may not be clear at the moment.
Seek support: Surround yourself with positive influences and individuals who can provide guidance during tough times.
Stay committed: Maintain a steadfast mindset, knowing that perseverance leads to growth and eventual success.
Remember, every challenge you face is an opportunity for growth and spiritual development. By embodying these principles, you can overcome any obstacle with resilience and determination.
Quotes About Gratitude and Thankfulness in Islamic Philosophy
Appreciate the blessings bestowed upon you and express gratitude for the abundance in your life, as it'll fill your heart with joy and contentment.
The Messenger of Allah (ﷺ) said,
"Allah is pleased with His slave who says: 'Al-Hamdu Lillah (praise be to Allah)' when he takes a morsel of food and drinks a draught of water.

The Book of Praise and Gratitude to Allah
In Islamic philosophy, thankfulness and contentment are considered essential virtues that lead to a peaceful and fulfilling life. It's through self-reflection and self-improvement that one can truly appreciate the countless blessings surrounding them.
By recognizing the small miracles in everyday life, such as a beautiful sunrise or a kind gesture from a stranger, we cultivate an attitude of thankfulness. This mindset allows us to focus on what we have rather than what we lack, leading to greater happiness and satisfaction.
Gratitude is not only an expression of appreciation towards Allah but also a way to improve oneself by acknowledging the goodness in others and fostering positive relationships.
So take a moment each day to reflect on your blessings, big or small, and let gratitude guide you toward contentment.
Islam Forgiveness Quotes
Embrace the power of forgiveness and mercy in your life, as it brings liberation and peace to your heart. In Islamic philosophy, forgiveness is not only a virtue but also an act of redemption. It allows us to let go of grudges and resentment, freeing ourselves from the burden of negativity.
The Messenger of Allah (ﷺ) said,
"The gates of Jannah are opened on Mondays and Thursdays, and then every slave (of Allah) is granted forgiveness if he does not associate anything with Allah in worship. But the person in whose heart there is rancor against his (Muslim) brother, they will not be pardoned and with regard to them it will be said twice: 'Hold both of them until they are reconciled with each other."'

Muslim
By forgiving others, we open ourselves up to the possibility of second chances, both for them and for ourselves. Islam teaches that Allah is the Most Merciful, always ready to forgive those who sincerely seek His forgiveness. This concept instills hope and encourages believers to exhibit mercy towards others.
Forgiveness is not a sign of weakness but rather a sign of strength and compassion. By embracing forgiveness and extending it to those who have wronged us, we create an environment conducive to healing and growth in our own lives and the lives of others.
Quotes About Trust in Allah's Plan for Your Life
Trusting in Allah's plan brings solace and purpose to our journey, reminding us that every twist and turn is part of a greater design. As Muslims, we're taught to trust in Allah's guidance and surrender to destiny. This trust allows us to let go of our worries and anxieties, knowing that everything that happens is according to Allah's will.
The Prophet Muhammad (peace be upon him) said,
"No one can be given a better or more abundant gift than patience. 

Islamqa
It is through this trust that we find peace amidst the chaos of life. When we trust in Allah's plan, we understand that hardships are tests of faith, opportunities for growth, and blessings in disguise. We believe that Allah has a purpose for everything he puts us through, even if it may be difficult to comprehend at times. By surrendering ourselves completely to His will, we free ourselves from the burden of trying to control every aspect of our lives.
So let go of your doubts and fears, and have faith in Allah's plan for your life. Trusting Him wholeheartedly will bring you comfort in times of uncertainty and strength during challenging moments. Remember that He knows what's best for you, even when you can't see it yourself. Embrace His plan with open arms and find solace knowing that every step you take is guided by divine wisdom.
Kindness and Generosity Quotes in Islamic Teachings
Open your heart and show kindness and generosity to others, for it's through these acts that you truly embody the teachings of Islam. Acts of charity in Islam hold immense significance, as they reflect the core principles of compassion, empathy, and selflessness.
The Prophet Muhammad (pbuh) said,
"The best among you are those who benefit others the most."

Prophet Muhammad
This highlights the importance of not only giving material possessions but also extending a helping hand or a kind word to those in need.
In Islamic teachings, kindness is emphasized as a fundamental aspect of one's character. It's believed that every act of kindness has a ripple effect, spreading goodness throughout society. When you display kindness towards others, it not only brings joy to their lives but also uplifts your own soul.
Through generous acts and kind gestures, you can make a positive impact on someone's life. A small act like feeding the hungry or helping someone in distress can bring immense happiness and relief. By practicing kindness and generosity, you contribute to creating a harmonious community based on love and compassion.
Remember that even the smallest acts of charity can have profound effects on both individuals and society as a whole.
Quotes About The Importance of Seeking Knowledge in Islam
Seeking knowledge is a vital aspect of practicing Islam, as it empowers you to deepen your understanding of the faith and enables you to make informed decisions in your daily life. In fact, the importance of education and seeking knowledge is emphasized throughout Islamic teachings.
Prophet Muhammad (peace be upon him) said,
'Seeking knowledge is obligatory upon every Muslim.'

Muslim
This highlights the significance Islam places on acquiring knowledge not only about religious matters but also about various aspects of life.
Education is seen as a means to develop critical thinking skills, broaden perspectives, and contribute positively to society. By seeking knowledge, you are encouraged to explore new ideas, challenge assumptions, and continuously grow intellectually.
Remember that gaining knowledge is an ongoing journey that should never cease; it opens doors to personal growth and fosters a deeper connection with your faith.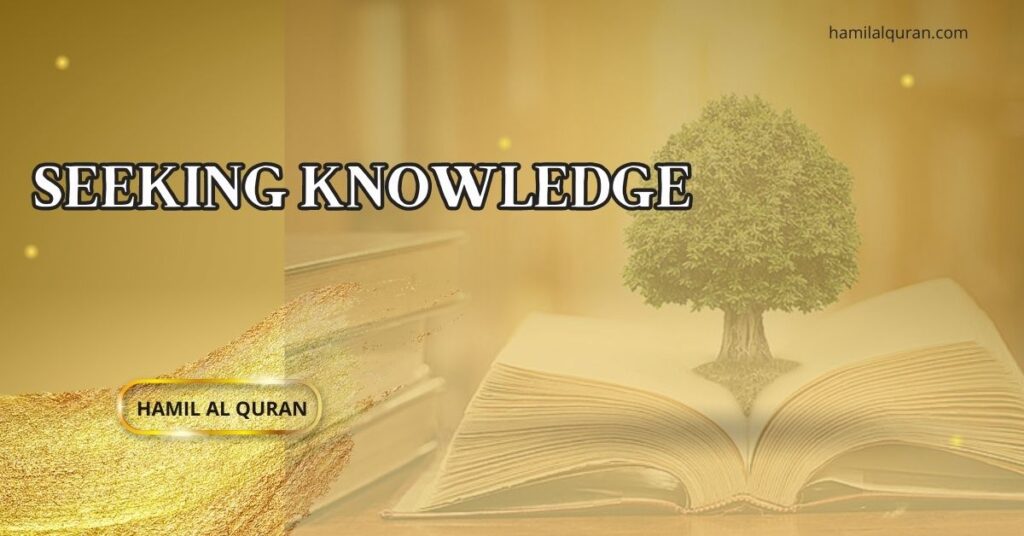 Finding Inner Peace and Tranquility through Prayer
When you connect with the divine through prayer, you can experience a profound sense of inner peace and tranquility. Prayer is not only a means of communication with Allah, but it also serves as a form of meditation that allows us to find solace in His presence.
"The closest that a servant is to his Lord is when he is in prostration. So increase supplication while prostrating"

Islamic Help
In Islam, the act of praying five times a day offers numerous benefits for our mental and emotional well-being. Through prayer, we are able to release our worries and stresses, surrendering them to Allah and finding comfort in His guidance. It provides us with a moment of stillness amidst the chaos of daily life, allowing us to reflect on our actions and seek forgiveness.
By consistently engaging in prayer, we cultivate a peaceful state of mind that permeates throughout our entire being, bringing us closer to achieving true inner peace and tranquility.
Conclusion
Islamic teachings offer profound insights and guidance for living a meaningful and fulfilling life. By embracing love, compassion, perseverance, gratitude, forgiveness, and trust in Allah's plan, one can navigate the complexities of existence with wisdom and grace.
Additionally, kindness, generosity, seeking knowledge, finding inner peace through prayer, and the power of faith during challenging times are essential principles that serve as a compass to steer us to a purposeful life.
Learn more about Islam and get free trials by joining Hamil Al Quran Academy's online Islamic courses. we help you learn to read the Quran word by word by enrolling in online Quran memorization classes.
It is important to note that these principles are aligned with our spiritual beliefs and values. May these Islamic quotes about life inspire you to lead a life filled with goodness and righteousness.