What is the Arabic language? All You Need To Know
Posted by

Categories

Blog
Are you fascinated by the rich and vibrant Arabic language? Do you want to delve into its history, phonology, and unique features? Look no further! In this article, we will provide you with all the essential information about the Arabic language that you need to know.
Arabic belongs to the Semitic language family, which includes other languages like Hebrew and Amharic. Its origins can be traced back thousands of years, with various stages of development: Old Arabic, Classical Arabic, and Middle Arabic. Understanding these stages is crucial for comprehending the evolution of this fascinating language.
One interesting aspect of Arabic is its mutual intelligibility across different dialects. Despite some variations in vocabulary and pronunciation, speakers from different Arab countries can typically understand each other.
We will also explore the phonology of Arabic, including its vowel and consonant sounds. Additionally, we will discuss syllable structure and stress patterns in this captivating language.
So get ready to dive into a world filled with linguistic wonders as we unravel all there is to know about the incredible Arabic language!
Language Family of Arabic
Did you know that Arabic belongs to the Semitic language family? This means that it shares language origins with other languages like Hebrew and Amharic.
Arabic is known for its unique linguistic features, such as its complex grammar system and the use of a non-Latin script called Arabic script. Throughout history, Arabic has evolved and developed different dialects, resulting in dialectal differences across regions where it is spoken.
Despite these variations, efforts have been made to preserve the purity of the language through standardization and education. Today, Modern Standard Arabic serves as the formal written language used in literature, media, and official documents.
So next time you encounter Arabic, remember its rich history, diverse dialects, and ongoing efforts towards language preservation.
History of Arabic Language
The history of Arabic stretches back centuries, with its roots intertwined in a rich tapestry of cultures and civilizations. It's an ancient language that has evolved over time, influenced by various factors.
Here are some key points about the history of Arabic:
Language family: Arabic belongs to the Semitic language family, which includes other languages like Hebrew and Aramaic.
Arabic dialects: Over time, different dialects of Arabic have emerged across the Arab world, each with its own unique characteristics.
Phonology and sounds: The Arabic language has a complex phonological system, with sounds that don't exist in many other languages.
Influence on other languages: Arabic has had a significant impact on other languages, particularly through Islamic expansion and trade routes.
Through its long history and evolution, the Arabic language continues to be a vibrant and influential force in the Middle East and beyond.
Old Arabic
Old Arabic refers to the language as it was spoken and written between the 6th and 8th centuries AD. This period is known for its rich collection of ancient texts, which provide valuable insights into the linguistic features of Old Arabic.
Over time, the language evolved and underwent various changes, giving rise to Modern Standard Arabic that's used today.
The study of Old Arabic offers a unique glimpse into the cultural significance of this language, as it played a crucial role in shaping Arab identity and literature.
Exploring these ancient texts not only helps us understand the history of Arab civilizations but also allows us to appreciate their contributions to art, science, and philosophy.
Classical Arabic
Classical Arabic, also known as Quranic Arabic, was the language used in the Quran and became the standard for written and formal communication during the Islamic Golden Age. Its syntax and grammar rules are highly structured, allowing for precise expression of ideas.
The literary significance of Classical Arabic cannot be overstated; it produced some of the greatest works in history, including poetry, philosophy, and scientific treatises. This language had a profound cultural impact on Arab societies, shaping their identity and values.
Some linguistic features that distinguish Classical Arabic include its rich vocabulary, complex grammatical structures, and unique script. Immerse yourself in this extraordinary language to fully appreciate its beauty and historical importance.
Middle Arabic
Middle Arabic played a significant role in shaping the modern Arabic language as we know it today. One of its notable influences was the development of various Middle Arabic dialects that spread across different regions. Additionally, Middle Arabic had distinct phonological features compared to Classical Arabic. It introduced new vowel sounds and altered stress patterns, which added depth and richness to the language.
These changes in Middle Arabic phonology further contributed to the diversity and flexibility of Arabic pronunciation. As you explore this era of linguistic transformation, you will witness how Middle Arabic laid the foundation for contemporary Arabic speech and communication.
Modern Arabic
In contemporary usage, Modern Arabic has become the lingua franca of over 400 million people across the Arab world. This language evolution is driven by the cultural impact and influences from various regions. It serves as a means of communication among Arabs from different countries, helping to bridge gaps and foster understanding.
Despite this linguistic diversity, efforts are being made to preserve the Arabic language in its purest form through formal education and media platforms. The rich tapestry of Modern Arabic continues to thrive, adapting to new technologies while staying true to its roots, ensuring that future generations can enjoy this beautiful language for years to come.
The modern Arab world is home to a wide range of dialects such as Egyptian Arabic, Levantine Arabic, and Gulf Arabic.
Modern Standard Arabic (MSA) serves as the written form used in literature, media, and official documents.
The influence of globalization has led to an increase in loanwords from other languages like English and French into Modern Arabic.
Influence on other languages
The influence of Arabic extends beyond the spoken word and into literature, where its rich vocabulary and expressive syntax have left an indelible mark. Arab writers have greatly contributed to world literature, with their works being translated into numerous languages.
Moreover, Arabic has had a significant impact on trade as well. Through cultural assimilation and linguistic borrowing, many words from Arabic have been adopted by other languages. These loanwords not only enrich vocabulary but also foster cultural understanding between different communities.
From algebra to coffee, from safari to zero, the Arabic language continues to leave an enduring imprint on global communication and everyday life.
Arabic Language and Islam
Explore the fascinating connection between Arabic and Islam, as this language plays a pivotal role in the religious practices, teachings, and sacred texts of Muslims worldwide.
Interconnections:
Arabic is considered the language of the Qur'an, the holy book of Islam. It's recited during prayers and holds immense spiritual significance.
The historical context reveals that Prophet Muhammad received revelations in Arabic, which were later compiled into the Qur'an. This solidifies the inseparable bond between Arabic and Islam.
The linguistic influence of Arabic can be seen in Islamic terminology and expressions used by Muslims around the world.
Cultural Impact:
The spread of Islam led to increased adoption of Arabic as a lingua franca among diverse Muslim communities.
Islamic art, calligraphy, poetry, and literature heavily rely on Arabic script.
Religious Practices:
Muslims perform their daily prayers using specific verses from the Qur'an recited in Arabic.
Understanding basic Arabic is encouraged for a deeper comprehension of Islamic rituals.
Understanding the interconnections between Arabic and Islam within their historical context highlights its cultural impact on religious practices while acknowledging its linguistic influence.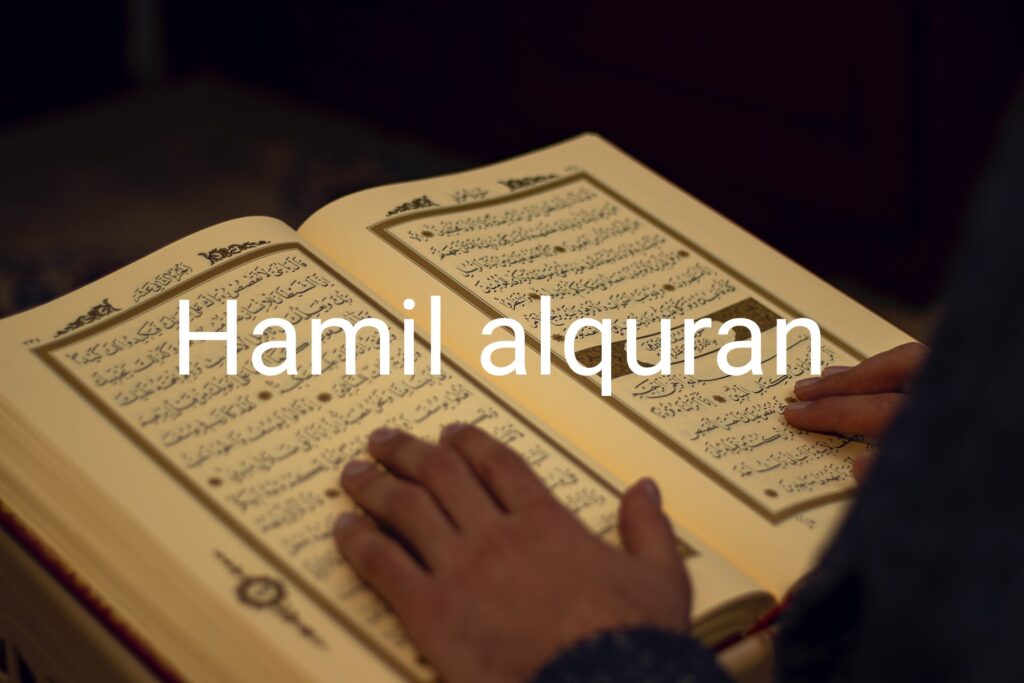 Arabic Dialects and Varieties
The different dialects and varieties of Arabic can add richness and diversity to the language. Arabic dialects are regional variations of the language that have developed over time due to sociolinguistic factors, such as geographical isolation and historical events. These dialects reflect the influence of language contact with other cultures and languages, resulting in linguistic diversity within the Arabic-speaking world.
Arabic dialects can vary greatly in terms of vocabulary, pronunciation, grammar, and even cultural references. For example, the Egyptian dialect is known for its unique expressions and colloquialisms that differ from other Arab countries. Similarly, Moroccan Arabic has distinct features influenced by Berber languages.
Understanding these dialects is important for effective communication in different regions where Arabic is spoken. It allows individuals to connect with locals on a deeper level, showing respect for their culture and identity.
Overall, the plethora of Arabic dialects showcases the dynamic nature of the language and highlights its ability to adapt and evolve within diverse communities.
Phonology and Sounds
The field of articulatory phonetics delves into how these sounds are produced by our vocal organs. It explores various phonological processes like assimilation, deletion, and insertion that shape words within sentences.
The phonetic inventory of Arabic includes consonants and vowels with distinct features such as pharyngealization and emphatic sounds. Additionally, sound patterns play a significant role in distinguishing regional accents across the Arab world.
By exploring Arabic's phonology and its intricate sound system, you'll gain deeper insights into this captivating language.
Vowels and Consonants
Vowels and consonants in Arabic create a colorful tapestry of sounds that paint the linguistic landscape. The pronunciation of vowels in Arabic is crucial for understanding the language.
There are three short vowels, known as fatha, kasra, and damma, which are pronounced with a brief duration. Additionally, there are three long vowels: alif, waw, and ya. These long vowels are pronounced with an extended duration. Vowel length can change the meaning of words in Arabic, so it's important to pay attention to their pronunciation.
Consonant pronunciation in Arabic also plays a significant role. There are several unique consonant sounds that don't exist in other languages. For example, the 'Qaf' sound is produced by making a guttural noise at the back of the throat.
Another notable feature of Arabic phonology is vowel harmony, where certain vowel sounds influence nearby consonants.
Arabic allows for complex consonant clusters but with some restrictions. Certain combinations of consonants may be difficult or impossible to pronounce for non-native speakers due to their complexity or unfamiliarity.
Overall, mastering vowel and consonant pronunciation in Arabic is essential for achieving fluency and accurately conveying meaning in this rich language.
Syllable Structure and Stress
To truly grasp the intricacies of Arabic pronunciation, it's important to understand the structure of syllables and the significance of stress.
Arabic syllable structure consists of an onset, which is a consonant or a cluster of consonants at the beginning of a syllable, and a coda, which is a single consonant or cluster at the end.
Stress placement in Arabic can vary depending on factors such as word type and dialect. However, there are general patterns for stress placement in Arabic words.
Unlike English where stress can fall on any syllable, Arabic stress usually falls on the penultimate (second-to-last) syllable if it's heavy or long. Syllable weight refers to the length or complexity of a syllable based on its vowel and consonant content.
Understanding Arabic syllable structure and stress patterns is crucial for accurate pronunciation in this beautiful language.
Conclusion
So there you have it, everything you need to know about the Arabic language.
From its rich history and different stages of development to its unique phonology and syllable structure, Arabic is a fascinating language with a lot to offer.
Whether you're interested in learning Arabic for business, travel, or personal enrichment, understanding its family tree and linguistic features will give you a solid foundation.
So why wait? Start your journey into the world of Arabic today and get our online Arabic courses free trial now!