What you study for Fluency and Proficiency in Arabic Language Advanced Learners level
Posted by

Categories

Blog
The Arabic language was characterized by a set of characteristics that gave it more importance, the most important of which is its connection to revelation, as it is the language of the Quran that was revealed to all people, and this revelation is the main issue for all people, as it is their constitution, regulating their spiritual, social, economic and political relations. This feature is unique to Arabic, to the exclusion of all other languages. Imam Al-Shafi'i said: "The tongue of the Arabs is the widest of tongues in terms of its doctrine and the most verbal, and we have learned that no one can surround it except a prophet.
We are going to explore What you learn in the Arabic language advanced level and you can join the best Arabic courses with free trials offered by native Arabic tutors at Hamil Al Quran Academy.
Language Proficiency Assessment
There are many tests to measure oral language skills and the degree of language proficiency in general. Where the student's level is evaluated based on several criteria for measuring linguistic fluency, the most important is the speed of speaking that the person speaks, that is, the number of correct and effective words that the person uses at a specific time, and the length of the speech, that is, the ability to continue talking without stopping or stuttering.
Evaluate according to Arabic Language courses levels
There are many levels among language learners within levels according to the degree of language proficiency, depending on many criteria, including fluency and accuracy. Proficiency levels are divided into six levels According to the Common European Framework of Reference for Languages. The lowest is the beginner level and the highest is the language proficiency level.
1- Beginner level 1
includes the ability to ask and answer rudimentary questions about personal details, provided the recipient speaks calmly and is willing to cooperate.
2- The second beginner level
It includes the ability to describe in simple words events from the past, the environment, or matters related to one's needs, and to perform routine tasks that require the exchange of basic information.
3- The first independent speaker level 
includes the ability to deal with most of the daily situations among native speakers of the language, and to describe his experiences, dreams, and aspirations.
4- The second independent speaker level
 It includes the ability to understand the ideas of complex texts and achieve a degree of linguistic and automatic fluency so that the learner interacts with the native speaker smoothly without them feeling any anxiety or pressure.
5- The first proficient speaker level
includes the ability to understand long texts, recognize implicit meanings, and produce, written or orally, detailed, clear texts with sound, coherent sentences on complex topics, and proficiency in the use of conjunctions and conjunctions.
6- The advanced proficiency level 
includes the ability to understand everything heard or read and to express oneself spontaneously, fluently, and accurately even in difficult situations.
You can get an accurate assessment of your level in the Arabic language through Hamil Al Quran Academy, where you undergo tests prepared by experts specialized in teaching the Arabic language to non-native speakers.
Setting Goals for Advanced Arabic Language Learning
Setting specific and clear goals for learning the Arabic language is very necessary, as it will act as a catalyst that makes double efforts to learn and master the Arabic language. Think carefully about why you want to learn the Arabic language, is it for the sake of being able to learn the Holy Qur'an and Islamic sciences, or for the sake of obtaining jobs, or for the sake of travel and the ability to socialize with Arab peoples?
Advanced Arabic Vocabulary Expansion Strategies
In order to increase your vocabulary, we recommend that you read and then read in Arabic! As it is reading that increases vocabulary and words that gain you with time a huge linguistic outcome. You can devote a certain time to reading in Arabic every day, even half an hour a day, as this can move you to a higher level of proficiency in the Arabic language in a short time. In order for the reading to be effective, you have to come up with a girl, and whenever you come across a word whose meaning you don't know, you search for it first in the dictionary and know how to pronounce it, then write it down in your note. This is enough to fix it in your brain and make you remember it later if it passed you again.
Idioms and Proverbs in Arabic
Every language has its own idioms and proverbs that its speakers use to denote certain concepts and ideas. The Arabic language is full of proverbs and abbreviated terms, but they express many meanings. There are many examples of popular Arabic expressions you are going to study in the advanced level
Enhancing Arabic Idiomatic Expressions
To enhance Arabic idioms, you can read ancient and modern Arabic poetry and read in Arabic literature. Reading the Holy Quran helps you to greatly enhance and strengthen your language, as the Holy Qur'an has reached the finest and highest Arabic texts in quality and eloquence, so it expresses in a few words great meanings.
Mastering Advanced Grammar Concepts
Complex Sentence Structures in Arabic
An Arabic complex sentence is a sentence consisting of two or more grammatical bases (predicative units) that form a semantic, syntactic, and tonal unit. A complex sentence in the language acts as a single communicative unit and is characterized by formal syntactic and semantic features.
The multidisciplinarity of a complex sentence is found in the presence of two or more predictive units that have a simple sentence structure, combined into one. Only parts of a complex sentence. It can conditionally be called simple sentences. Having a grammatical structure similar to simple sentences.
A complex sentence consisting of two predicate units is called binary or two-component. In order to be frank with you, these advanced and complex grammatical rules need a proficient and experienced teacher to explain and clarify them to you. Where it will be difficult to learn it by reading it on a website or video, because it needs more explanation and training with examples, as it is difficult for the native language speakers themselves, let alone those whose mother tongue is not Arabic. Therefore we recommend that you hire a tutor so that you can reach the advanced level you want. The Hamil Al Quran Academy allows you to learn the Arabic language at the hands of a group of the most skilled teachers who are experts in teaching the Arabic language at advanced levels online to non-Arabic speakers all over the world. All teachers are qualified and have extensive experience in teaching Arabic. They are native speakers of the Arabic language and have mastered it during their studies at the largest universities such as Al-Azhar University in Cairo and the Islamic University in Medina.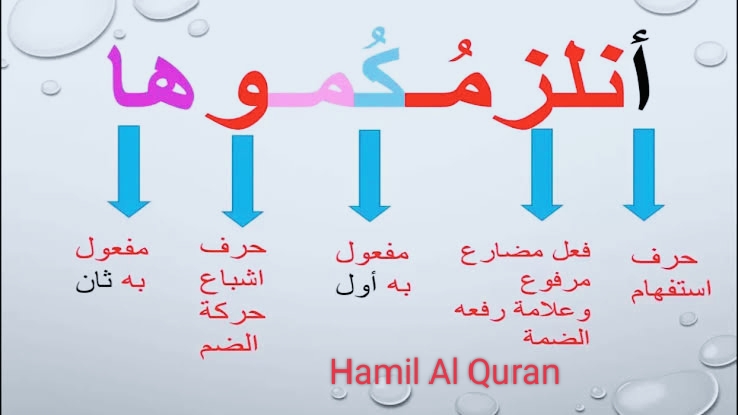 Advanced Verb Tenses and Conjugation
The verb is the main factor in the actual sentence. The verb is one of the most important parts of speech in a sentence. It must be present in the question or sentence because it expresses the event that the sentence describes or we wonder about. It is a word indicating an event associated with a time. The verb is divided in terms of time or time into three parts, which are the past verb, the present tense, and the imperative verb.
Past verb
Denotes an event that took place a long time and ended i.e. in the past tense, the verb can be ternary, quadruple, pentagonal, or hexagonal
The present tense
It is the verb that denotes something, that is still happening and has not ended, and the past verb turns into a present verb by adding any of the letters that indicate continuation, and these letters can be combined in the word we come, that is, every present verb must begin with the letters (Noon – Taa – Yaa or Hamza).
Command verb
It carries in its form the command in the sense that it indicates a request or order from the speaker to the speaker.
Each of these three sections of verbs involves a large number of grammatical rules of its own, which cannot be explained in several lines. Rather, they need extensive explanations, examples, and exercises in order to understand them well. You can join the Hamil Al Quran Academy, which will enable you to learn the Arabic language, whatever your level, as you will undergo a test to assess your level, and then prepare the appropriate course for your level, in coordination with you regarding the intensity and schedule of lessons.
Subtle Nuances in Arabic Grammar
There are many Arabic rules, and with a deeper study of them, you will find that each rule includes many rules and details. There are many grammatical rules that some people think are similar, but there are very slight differences between them. In the advanced level of studying the Arabic language, these nuances are addressed so that the learner reaches an advanced and fluent level in speaking the Arabic language and avoids the mistakes that the native speakers of the Arabic language themselves may make.
Developing Advanced Reading Skills
Reading Comprehension Strategies for Advanced Arabic Texts
Reading comprehension strategies are a set of prior conscious steps that a good reader uses to understand a text. Learning them helps the student to read purposefully and usefully, as well as how to control his comprehension while reading texts. Research has proven the effectiveness of these strategies in improving students' reading comprehension. Therefore, it must be used to reach an advanced level in the Arabic language.
Analyzing and Interpreting Arabic Literature
Arabic literature has a great role in learning and mastering the Arabic language, as the virtue of literature in all ages has always been entrusted with enriching the language, enriching its imagination, and developing its expressive competence, whether it is prose or poetry, and with the multiplicity of literary genres in the modern era of novel, story, theater, and modern forms linked to the development of the image And others related to digital technologies, so Arabic literature has become one of the techniques used to teach the Arabic language.
Exploring News Articles and Academic Texts in Arabic
Learning Arabic through news articles and academic articles is a great way to enrich your vocabulary as they are written in plain Arabic as journalists and news anchors often write and speak using Standard Standard Arabic. They are also good at expressing their thoughts, in the end, their job is to give the facts, summarize the events and present them to the public listeners and readers. This is why news items are usually easier for learners of Arabic to understand because they have a specific context and are presented clearly and directly. Not only that, watching or reading news in Arabic gives you the opportunity to get acquainted with the modern terminology used by the official speakers of this language.
Enhancing Advanced Listening and Speaking Skills
Fine-tuning Arabic Listening Comprehension
To adjust listening skills, one must practice listening to conversations in Arabic with the ability to elicit and understand the words being spoken. You need to start gradually by choosing comprehensible input, meaning that the most important thing to do when looking to improve your listening skills is to listen to material that you already understand. This type of audio material is known as a mass entry. It indicates audio content that is slightly above your current skill level. In a clearer sense, the input to be understood is any audio source that you can actually understand at least 60%-80%.
This is because if you listen to things most of which you don't understand, you will spend most of your time getting frustrated and confused. You may decipher a few words here and there, but you'll struggle to piece together the gist of what they're talking about.
It is necessary to build degrees of acquiring knowledge. It starts with what can be understood first, and then we graduate to listening to the audio according to the degree of their difficulty, according to the level you have reached.
You can choose The easy surahs of the Quran that you memorize and know their meaning, podcasts, and online videos with simple language that you can understand and then work your way up to more difficult ones.
Engaging in Advanced Arabic Conversations and Discussions
Engaging in advanced conversations and discussions in Arabic is an ideal and refreshing source for Arabic conversations and fresh information.
When you learn Arabic from speaking with others, you have a greater chance of knowing how to interact and communicate in Arabic.
Practicing Fluent Arabic Speaking
Try to practice what you have learned from the Arabic language constantly so that you can develop your speaking and listening skills and enrich your vocabulary. It also gives you the ability to speak Arabic automatically with time, as you can express what is inside you automatically without the need to think in advance and arrange the words in your brain before pronouncing them.
Writing Proficiently in Arabic
Advanced Arabic Writing Techniques
You can develop the skill of writing in Arabic by writing business, daily tasks, what you would like to do and what you think in Arabic. Try to organize the paragraphs effectively and use diverse sentences. Use advanced writing techniques and try to improve your style every time until you reach a great degree of proficiency and smoothness in writing in Arabic.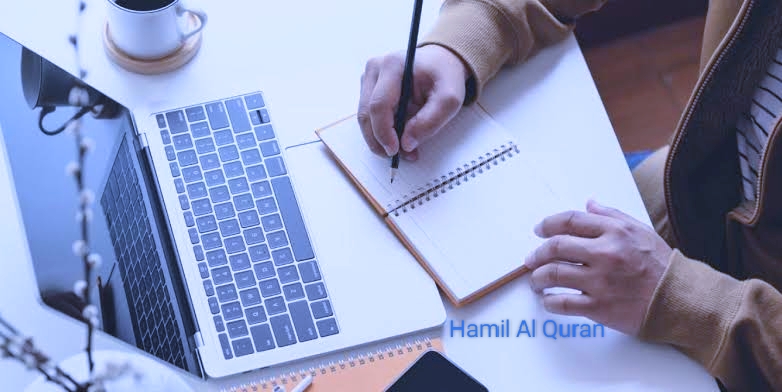 Crafting Coherent Essays and Reports in Arabic
If you have reached a good stage of writing in Arabic, you can start drafting coherent articles and reports in Arabic. If you want to write about a topic, you must first search for it well and read a lot about it so that it forms ideas and picks up vocabulary and expressions. Then, try to express what you have read by writing a topic inspired by your thinking and the experience that you gained during research in Arabic. 
Refining Arabic Writing Style and Grammar
After you present your ideas and list them in the form of written words. Make sure that your ideas are presented in an orderly and organized manner in terms of language, vocabulary, and the arrangement of sentences in accordance with the rules of Arabic grammar and spelling.
Cultural and Social Aspects of Arabic
Deepening Cultural Understanding through Advanced Arabic Language
Language is the true mirror of the culture of any human person. As it is said, language is the official spokesman for culture. Because language is part of culture; Without it, a person cannot explain to others the aspects of the cultural distinction of his nation and people. The formation of the cultures of nations results from their natural environment, which appears strongly in the extent to which the Arabic language and Arabic literature are affected by the environment surrounding them. Therefore, reaching an advanced level of the Arabic language enables you to understand the Arab culture and the nature of its people.
Exploring Arabic Literature, Poetry, and Prose
You can learn more about Arab culture and at the same time acquire a linguistic outcome and strengthen your language through Arabic poetry and literature.
Where poetry and literature employ the Arabic language in a way that has a great deal of creativity and experimentation while reserving the importance of not deviating from the classical Arabic language along with its grammatical standards.
You can read ancient Arabic poetry or modern poetry of famous Arab poets such as the poet Ahmed Shawqi, Hafez Ibrahim, and other poets of modern poetry.
Navigating Arabic Societal and Political Discourse
You can go deeper and touch on reading about Arab political and social issues, as this will be a treasure rich in Arabic vocabulary and expressions that will enrich your Arabic language and make you able to speak Standard Arabic in all different fields. You can hear news programs, documentaries, social films, and politics in classical Arabic.
Advanced Arabic Language Learning Apps and Tools
There are many applications available that help you learn the Arabic language, and there are many YouTube channels that broadcast educational lessons about teaching the Arabic language to non-native speakers. There are also many sites that contain educational materials for the Arabic language.
Online Arabic Language Communities and Resources
You can join a virtual academy for teaching the Arabic language online, as it will save you a lot of effort and time spent on self-learning and research on your own. Hamil Al Quran Academy allows you to learn the Arabic language in an atmosphere full of interaction and participation with a family of the best teachers who take the hand of its students step by step until they reach the stage of proficiency in the Arabic language and access to speaking fluently.
Immersive Experiences through Arabic Media and Content
You can follow media sites in Arabic and social media pages in Arabic for the community of non-native Arabic learners and their experiences so that you can get more information about learning the Arabic language.
You can search for inspirational people who did not have the Arabic language as their mother tongue, but they studied and mastered it and became famous in the media. And there are many who have already done this, especially in the religious field, religious scholars, and Islamic studies.
Joining Advanced Arabic Language Courses and Workshops
There are many courses and workshops that you can attend to learn the Arabic language proficiently. The Hamil Al Quran Academy allows you to learn the Arabic language online wherever you are, according to educational curricula carefully developed by specialists, starting with you from the beginner level until reaching the stage of mastery, and providing you with downloadable educational resources so that you can refer to them at any time. It will not cost you much, as Hamil Al Quran provides Arabic language courses at very reasonable costs that suit everyone. You can make sure of this yourself by taking a class for free with an expert teacher from the teachers of the Hamil Al Quran Academy for free.
Engaging with Native Arabic Speakers and Cultural Exchanges
It would be great for you to meet with native speakers of the Arabic language, as this will be a live-speaking educational book from which you will receive the Arabic language on its origins. It will serve as a practical explanation of the way of speaking, pronunciation, and everything you would like to learn about the Arabic language.
Challenges and Strategies for Advanced Arabic Language Learning
Certainly, reaching the stage of proficiency in the Arabic language is not an easy matter, but you may face some challenges until you reach this stage. The key point here, until you reach the stage of proficiency, is your diligence and the presence of a companion with you who helps you learn the Arabic language. It is preferable if your teacher is your companion who guides you to the right path and helps you. adjust your level. The Hamil Al Quran Academy is characterized by a wonderful elite of teachers who are friendly, patient, and kind to their students.
Effective Strategies for Sustaining Motivation and Progress
Define your goal clearly
Your goal of mastering the Arabic language is the motivation that motivates you to learn the Arabic language. The clearer your goal and the clearer the results that you will reap from your effort in learning and mastering the Arabic language will be clearly visible in front of you, the more that will motivate you to exert more effort to reach mastery of the Arabic language. Whatever your goal, whether you are learning the Arabic language in order to master the Noble Quran and Islamic sciences, what a beautiful goal you will reap the beautiful fruits in this world and the Hereafter. Or if you want to learn the Arabic language fluently to get an important job or to travel, it is important that you write your goal clearly and remember it always.
Find a course that is appropriate for your circumstances
In order not to be stressful for you, you have to choose an educational course suitable for your time and circumstances. Hamil Al Quran Academy allows you to learn the Arabic language according to your path, as it allows you to choose the dates of courses and classes according to your time and circumstances, which carries a great burden in organizing time, whatever your job or busyness.
Do not over-study beyond what you can absorb
Develop an educational plan suitable for your ability to comprehend and understand, and do not exaggerate at the beginning the number of courses that you will study or keep studying for a long time so that you do not get bored and tired after a short time, and know that a permanent little is better than a lot that is intermittent. Give everything it is due so that things go well.
Conclusion
In this article, we discussed the topic of Arabic Language for Advanced Learners: Mastering Fluency and Proficiency. And we gave the most important advice until you reach the stage of proficiency in the Arabic language, such as Evaluating Your Current Arabic Language Proficiency, Expanding Vocabulary and Expressions, Mastering Advanced Grammar Concepts, Developing Advanced Reading Skills, Enhancing Advanced Listening and Speaking Skills, Writing Proficiently in Arabic, Cultural and Social Aspects of Arabic, Utilizing Technology and Language Resources, Connecting with Native Arabic Speakers and Communities, Challenges and Strategies for Advanced Arabic Language Learning and how to Overcome Common Challenges in Advanced Arabic Language Learning.